With just under a week until the reopening of Larges Lane, we thought we'd have another listen to the tour we were very kindly granted on Saturday 5th November, and pick out a few gems you may not have spotted about the ground and it's redevelopment.
1. One of only two FIFA approved artificial pitches in town
Yeah, FIFA. Those guys.
Aside from big lunches and brown bags, these guys also award quality assurance marks for artificial surfaces.
Any club with an artificial surface playing in an FA affiliated league (Hellenic League, Thames Valley Women's League etc) is obliged to have a FIFA inspected pitch – and Larges Lane will be one of just two in the town. The other being at Bracknell Sport Centre.
According to the County FA, there are only 18 FIFA approved artificial pitches across Berkshire and Buckinghamshire. Two are in Reading and two are in Slough.
You can read more about it here.
2. Water in the dugouts
Simple but effective. A pipe has been run underneath the pitch to the dugouts so that fresh water is available.
No more traipsing to the changing rooms to refill the water bottles.
3. Where are the old dugouts?
Those glorious big wooden cabins? They've found a home at Ranelagh School beside one of the larger pitches.
Here they are!

4. Over a 100 old footballs were found in the scrubland*
*okay we don't know that for fact, but it was definitely a lot.
5. A separate changing facility for female referees
This caused much consternation on the live video we did, but it's a ground grading regulation for all new grounds so their are now two changing rooms for officials in the refurbished changing area.
Read more: 14 photos of Larges Lane that will take you right back to 2007
6. Eight floodlight masts
Larges Lane was previously guilty of this, and it's common at other clubs too – but the floodlights in some places are not as powerful as they could be (what with being old, expensive to maintain etc) and it was especially noticeable at the Lane when a bulb went out.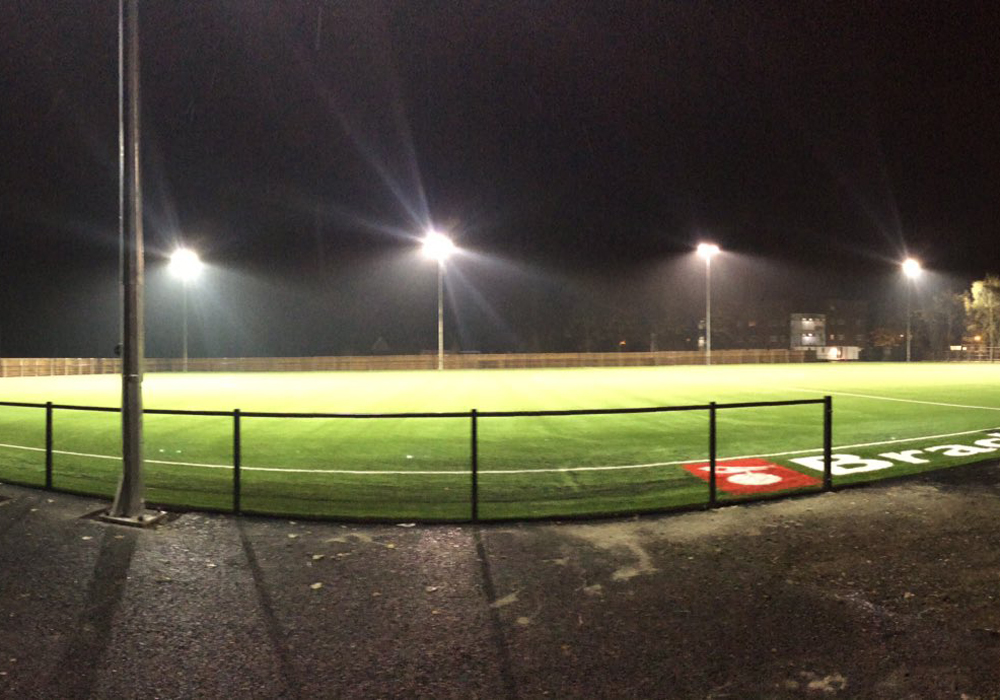 It was also a death defying climb with a valuable and hard to source bulb when they did need replacing.
Not anymore though. There will be eight masts which come down to ground level. No dark spots and no back spill into the neighbours properties. Everyone's happy.
7. Euro-box nets
If you watched out video tour, you will have heard the term 'European box nets' when referring to the goals.
What's a Euro box net? This:
8. This is now the most important bit of kit at Larges Lane
Okay not quite, but brushing and moving the sand and rubber balls around the pitch will be a big part of ensuring the surface lives a full life.
9. 'Should' last at least five years
The pitch is expected to last five to seven years. We know Maidstone United's pitch is already looking to be replaced after it was laid in 2012.
The club had expected it to last eight years but are likely to have to replace it after just five – partly due to the stone and shingle base that was laid.
Bracknell have a tarmac base which should remain solid and allow the old pitch to simply roll up, and a new one rolled down when it does need replacing.
10. £26,000 put away per year to replace
Money will be put by every year from rentals to go toward the eventual pitch replacement.
As it stands the pitch is inspected every year and will hopefully continue to receive its FIFA rating.
11. There is still a slope..
But it's negligible – as in 1/100 instead of a 1/200 gradient. This is to aid drainage.
Basically you won't notice unless you really really squint hard.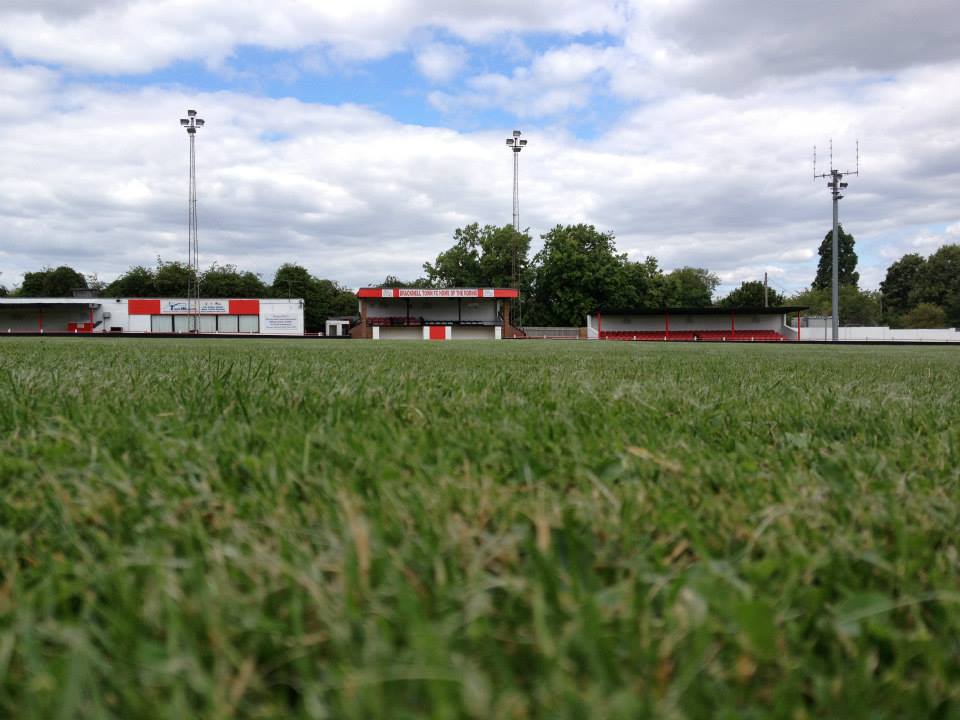 12. Nobody knows where the Bobble Control Unit is..
Pretty sure Colin was joking at the end of this video:
But you can't rule out the possibility that there is a remote controlled bobble in the pitch somewhere, if only we could find the joystick.
Want to know more about the Larges Lane development? We have a dedicated section here. You can also get the very latest news via our email newsletters or follow our automated twitter feed here.