FootballinBracknell are hosting a FREE Christmas gathering at The White Horse pub on Easthampstead Road on Thursday 21st December from 7pm.
Most of you will know the pub is run by local football stalwart and FiB sponsor Clive McNelly, so what better place to do it and support 'one of our own'.
You don't need a ticket to come along BUT if you would like to be catered for in our buffet then please make sure you tick 'going' on our facebook event here.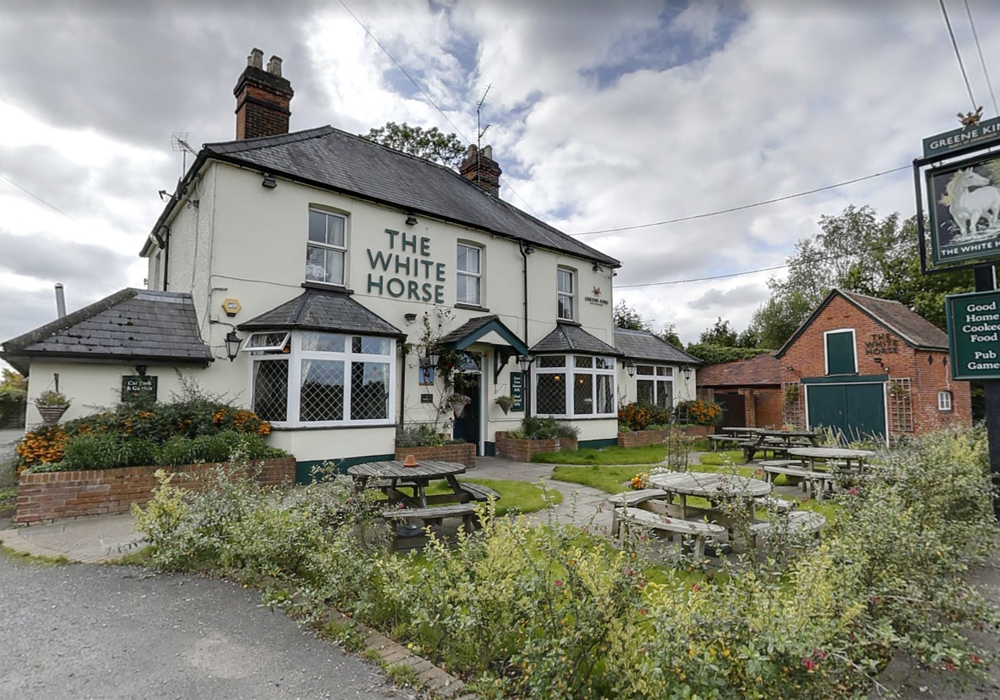 The pub will be open as normal but we're hoping some of our loyal and regular readers, contributors and friends will join us for a little celebration.
It's been a great year for football in East Berkshire, some great games, great attendances and we've met some brilliant people along the way.
We hope you'll join us!
Duds & TC
More about the White Horse pub on their website here.