The new football season is just around the corner, and with that comes another shot at glory for non league clubs in the world famous Emirates FA Cup.
The very first round, the Extra Preliminary Round takes place on Saturday 6th August 2016 with no less than six Berkshire clubs involved from the very beginning.
Bracknell Town arguably have the toughest draw with a visit to county and league rivals Thatcham Town while Binfield have the not entirely straightforward visit of North Greenford United – just relegated from the Southern Football League.
So if you are planning on taking in the FA Cup from it's first match, here's where you can do it locally, by vague order of distance from Bracknell Town Centre and if you want more games – here's our recommendations for August.
Hill Farm Lane, Binfield
Binfield vs North Greenford United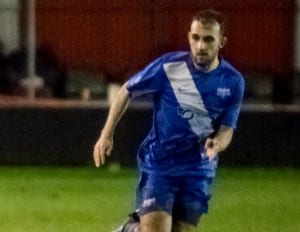 This one will be no push over for Binfield in their eighth season of FA Cup competition. United were relegated from the Southern League last season with Burnham and would have joined both in the Hellenic League had their protests not seen them transferred to the Combined Counties.
Binfield have just completed their strike force with Liam Ferdinand returning for another season while the visitors get used to their step five surroundings again after six seasons away.
Vital statistics: 2.5 miles from Bracknell Town Centre by car. Plenty of parking on site.
Address: Stubbs Hill, Binfield, Bracknell RG42 5NR
Check the game is on: 01344 645827 (Clubhouse)
Racecourse Ground, Ascot
Ascot United vs Milton United
Ascot don't really do much in the way of communicating player registrations as we were reminded recently, so it's difficult to gauge whether the Yellamen will be any good this year. It's fair to say they probably like it that way, but what we do know is that a large proportion of the clubs most successful side in it's history has left for pastures new but they have signed the rather useful looking Brandon Baker-Timms – at least he looked useful on the YouTube video we watched.
However they should have enough to get past Milton United who were relegated from the Hellenic Premier Division last season but if you were looking for an upset, this might be it.
Vital statistics: 4.9 miles from Bracknell Town Centre by car. Relatively accessible by train as well on the Waterloo to Reading line. Plenty of parking on site.
Address: Ascot Racecourse, Car Park 7&8 off A330 Winkfield Road, Ascot SL5 7LJ
Check the game is on: 01344 291107 (Clubhouse)
Waterside Park, Thatcham Town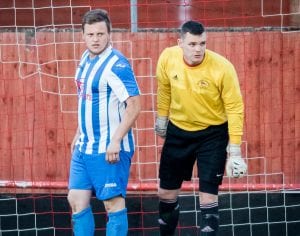 Thatcham Town vs Bracknell Town
Tough to call. On the one hand Thatcham finished runners-up in the Hellenic Premier last season and will be hell bent on going one better this time around. They have former Bracknell striker Shane Cooper-Clark in their squad and have been bolstered by Jemel Johnson and Josh Howell from Binfield.
On the other side, Bracknell boss Mark Tallentire has brought in several of Ascot's (see above) trophy winning squad including captain Dave Hancock, goalkeeper Chris Grace and top scorer Joe Grant. He also has his own hitman in Adam Cornell who plundered 22 goals in the second half of the season.
Vital statistics: A mere 25 miles from Bracknell Town Centre by car. Been quite sometime since we've been there but a good modern ground. Be warned, Thatcham is further away from Reading than you think – take snacks.
Address: Waterside Park, Crookham Hill, Thatcham RG19 4PA
Check the game is on: 01635 862016 (Clubhouse)
None of those floating your boat? There is always Windsor at Bedfont Sports or Highmoor-IBIS at Carterton, but they are a bit further afield. Alternatively here's the full 2016/17 Emirates FA Cup Extra Preliminary Round draw for your perusal