We've had a look at everything you'll need to know about heading over to Bracknell Town's Larges Lane ground on Saturday afternoon for the Berks & Bucks County FA Intermediate Trophy Final between Marlow United and Woodley United.
Whether it's your first visit, or just been awhile here's all you need to know, and if you want to have a sneak peak of the facilities before you get here then we've compiled a page of Larges Lane photos here.
Where is Larges Lane?
Bracknell Town's ground is located on Larges Lane off the London Road between the old Met Office round about and Running Horse round about.
For the sat nav, the ground is at Larges Lane, Bracknell, Berkshire RG12 9AN. You can visit their contact information page here.
Transport
Car: The quickest way to get to Bracknell will be to drive and should take about 20 minutes if the traffic is behaving from Woodley and 30 minutes from Marlow. A good crowd is expected for the game and Bracknell have announced there will be plenty of parking at the ground with marshalls on hand to direct.
There are major road works in and around Bracknell Town Centre for the redevelopment so it's worth giving yourself a little extra time.
Bus and train: The Reading Buses Lion X4 goes from Earley station in to Bracknell and takes about an hour. Reading Buses have a handy app you can download via itunes here or android here.
You can take the train from Earley station to Bracknell station which will cost about £4.40 for a return here.
It's slightly more complicated by train from Marlow and includes two changes, but you can get a return for around £12.90.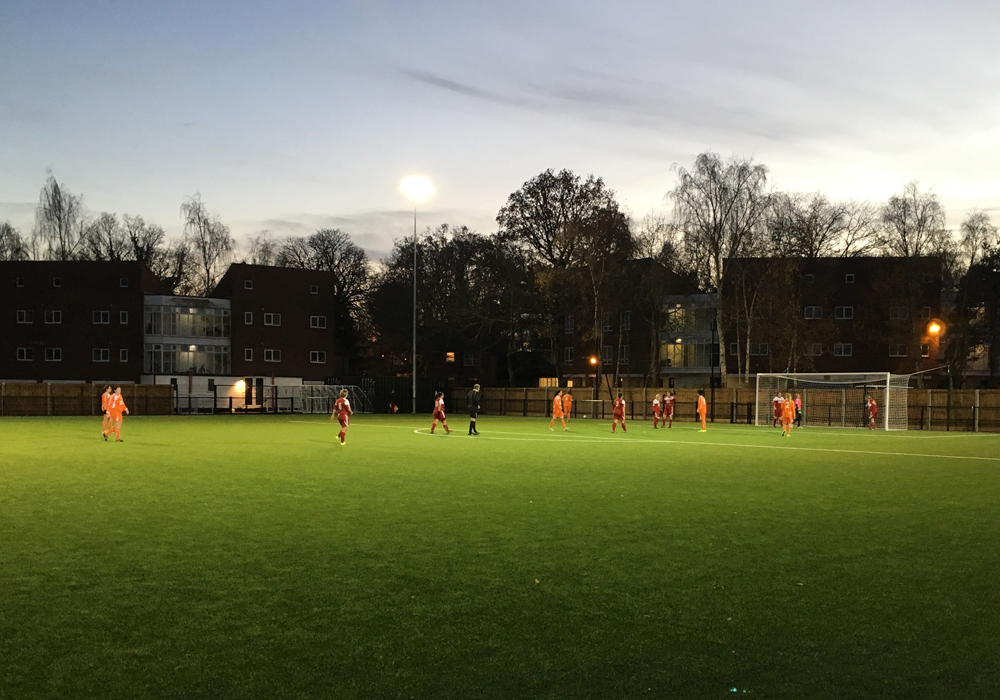 Parking
As mentioned above, there limited parking at the ground and most of the nearby roads are marked with double yellow lines.
There are plenty of car parks in Bracknell Town Centre to make use of with the closest being Charles Square.
Where to drink?
Bracknell's new bar opened recently and looks every bit the sports bar. We'd imagine they will be showing the early Premier League fixtures on Saturday.
If you are heading over early or making a day of it though the closest pub outside the ground is the Old Manor, a centuries old pub on the corner of Larges Lane and London Road run by Wetherspoons and is a 5 minute walk from the ground.
The other nearest pubs are the Royal Oak further down London Road and the Boot down Park Road.
Tickets
Tickets will be available on the day of the game, we've detailed the prices here which start from kids at £1.