Following the news 45-year-old former Fulham striker Barry Hayles is training with a view to signing for Windsor, we thought we'd have a look back at some of the great local footballers who've answered the call and turned out once again long after they thought they'd finished.
It's very Bracknell Town heavy this list, but if you have anyone who should be added then please tweet us or get in touch via the contribute page here.
Tony Calvert
A well known face on the local football circuit, Wokingham born Calvert made his name as Aldershot Town rose from the ashes of the defunct Aldershot making a 120 appearances for the Recreation Ground side.
Calvert was appointed assistant manager to Alan Taylor at Bracknell Town in 2001 and was still lacing up his boots as late as 2005 when at the age of 41 he was listed as player manager of Wokingham & Emmbrook.
In 2013 Tony suffered a heart attack while on holiday in Gran Canaria. The football community rallied round and along with an anonymous doner raised the money to bring him home.
FiB's own Darrell Freeland said to getreading at the time: "Tony is a very popular character in local football and it has come to a shock to all of us."
Mark Tallentire
Struggling for dates on this one, but reminded following our recent interview with the man himself.
A former Bracknell Town player, a 45-year-old 'Tally' answered the call of manager Alan Taylor in we think 2007 and dusted off the boots having retired from semi professional football a good few years before.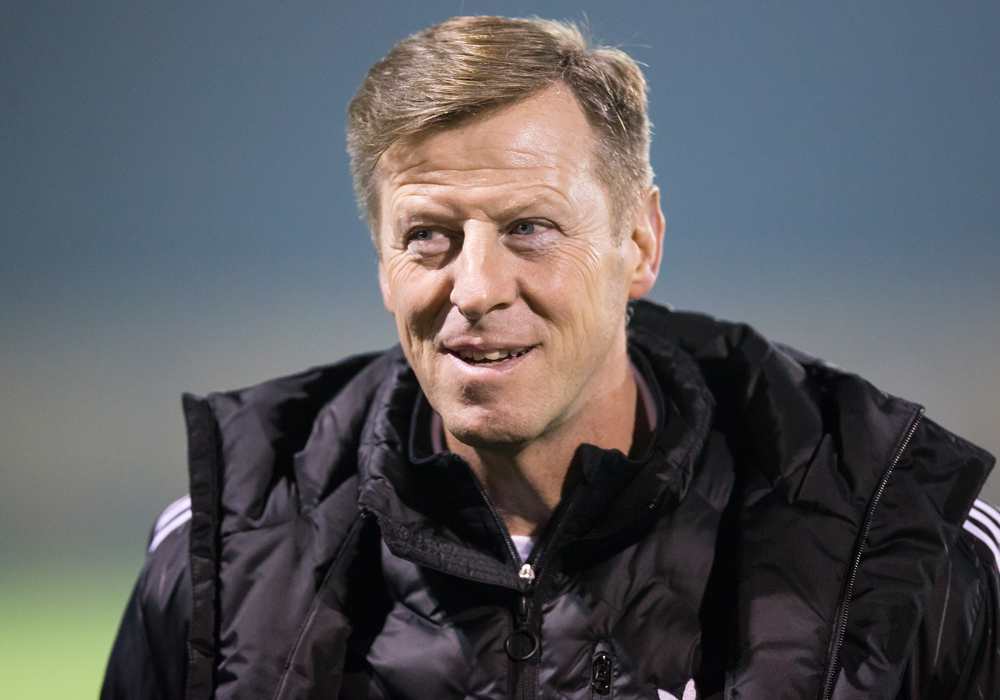 The absolute highlight was the site of the midfielder jumping in to the crowd in the Quinton End after scoring a 25 yarder against Paulton Rovers in the Southern League, before subsequently being booked for his exuberance.
Mick Havermans
Back when Bracknell were in the throws of the Nebbett & Oliphant revolution following relegation to Hellenic League Division 1 East,  joint boss Steve was looking to add some extra fire power to the Robins front line.
That came in the form of the formidable 47-year-old Mick Havermans who had formed a superb partnership with John Smith in the late 90s to send Bracknell in to the first round proper of the FA Cup.
Nebs had no doubt Havermans would have a positive influence and he certainly supported Shane Cooper-Clark in the forward line making six appearances and scoring once against Thatcham Town Reserves.
Nebbett said at the time: "Mick looks fitter than ever, he assures me he is still in good shape and he is the sort of person you want in the dressing room. Anyone in these parts knows what a top player Micky was and it will be great to have him around."
Keith Pennicott-Bowen
Before stepping up to manage the club he played for in the 1990s, Keith Pennicott-Bowen made a playing return to the side at the age of 47 in 2014 after then manager Ed Carpenter had just 12 players available for a cup tie with Headington Amateurs.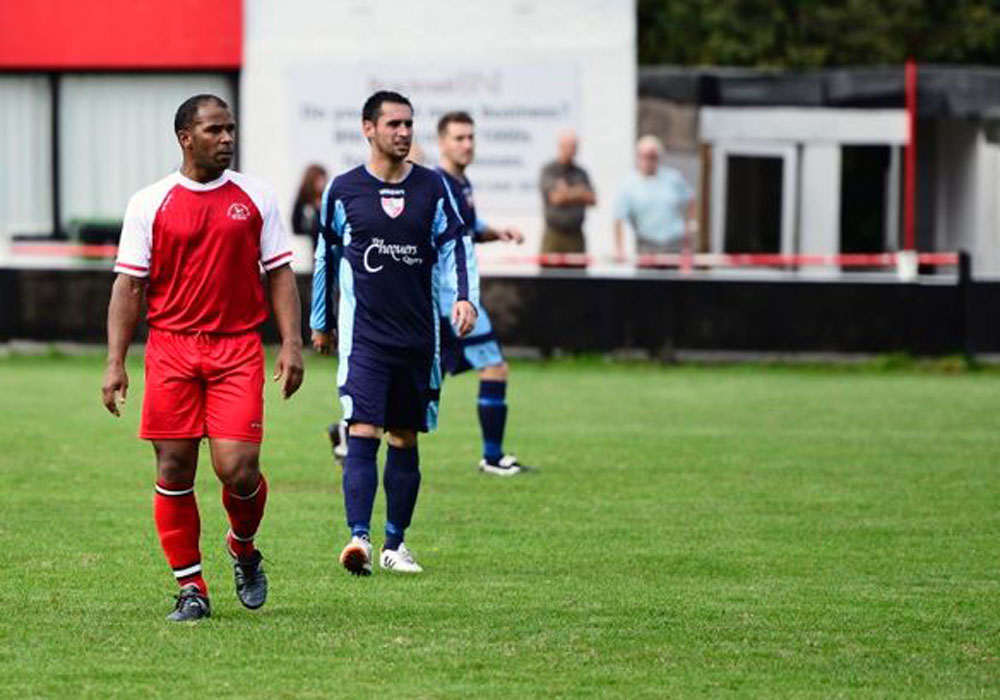 The Robins lost the tie 3-2 with Carpenter saying: ""I'm not one for excuses but when you're having to play a 47-year-old at centre-back and other players out of position then it's going to affect results."
Bobby Ellis
This contribution from former Binfield Reserve team manager Rob Aston via twitter. He tells us the Moles current groundsman turned out for his reserve side at North Leigh 'well in to his 50s'!
Henry Abrahamien
Anyone who played Bracknell Sunday League football in the 2000s should be familiar with Henry Abrahamian, a man still playing 90 minutes of football well in to his 60s.
Henry played at centre back for Bracknell Manics for much of the first decade of the 21st century and was featured on getreading prior to turning 60 in 2009. He said: "I put the fact that I am still able to play so much football down to several reasons – I have a passion for the game, I played at a high level in Iran, Lebanon and America and this has helped me maintain my physique.
"I have never smoked and I gave up drinking when I was much younger. I eat healthily – I don't ever eat McDonald's or anything like that."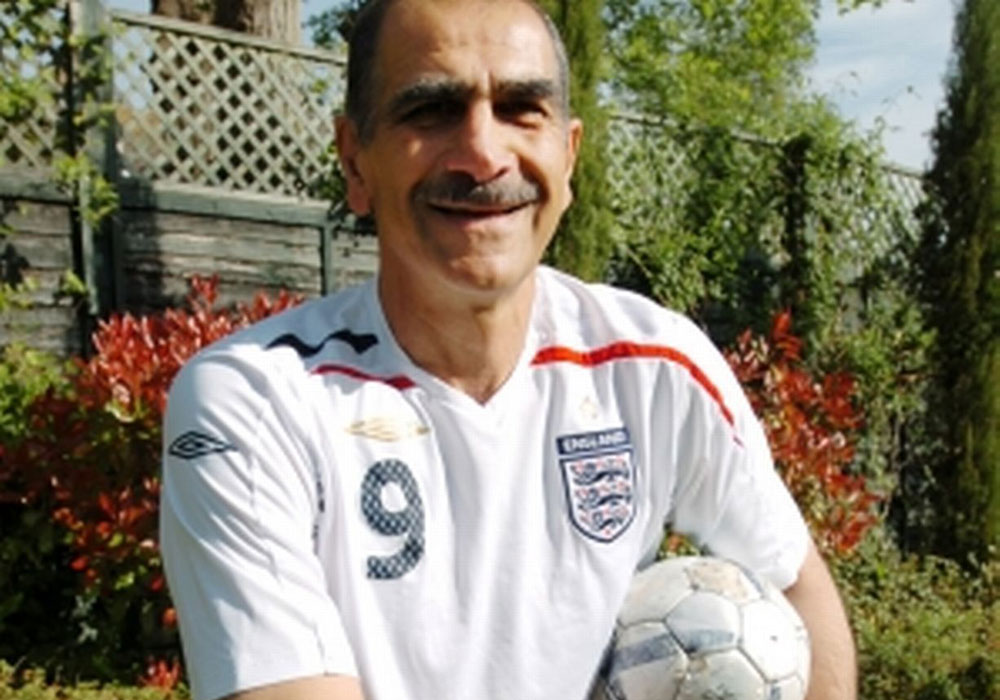 Of Armenian descent, Henry was born in Iran, moved to Lebanon when as a youngster and left for America to go to university.
Henry added: "I played football for my university – Clemson University in South Carolina.
"It's a big deal over there and I still hold the NCAA (National Collegiate Athletic Association) for most goals scored in a season – 32."
As we said in the headline, this article is incomplete. If there's someone you thing should be included then please get in touch via our contribute page here with as much detail as possible!