2017 could well be one of the most successful on and off the pitch for football clubs around Bracknell and in East Berkshire.
Here's my predictions for the forthcoming calendar year..
Lots of Cup Finals
Not going to lie, I'm expecting to attend a few cup finals toward the end of the season.
Bracknell Town still have interest in a number of competitions including the League and Floodlit Cups, Woodley United in the County Cup and several Sunday League sides in County contention.
And all that is before we consider the options in the Reading Senior Cup.
Undoubtedly missed a couple of contenders but I'm writing this on an iPhone at the inlaws..
League titles to claim
Right here, right now, Bracknell Town are my favourites for the Hellenic Premier League title, while I'd back Woodley all the way for the Division 1 East championship regardless of their Boxing Day disappointment.
Ever improving facilities
We've had the re-opening of Larges Lane in 2016 – and there's more to come from that one with an FA ground grading due around March 2017 if the club are to secure promotion – but in the next 12 months we're going to see significant improvements at Binfield and we hope the start of the project at Wokingham & Emmbrook's Lowther Road.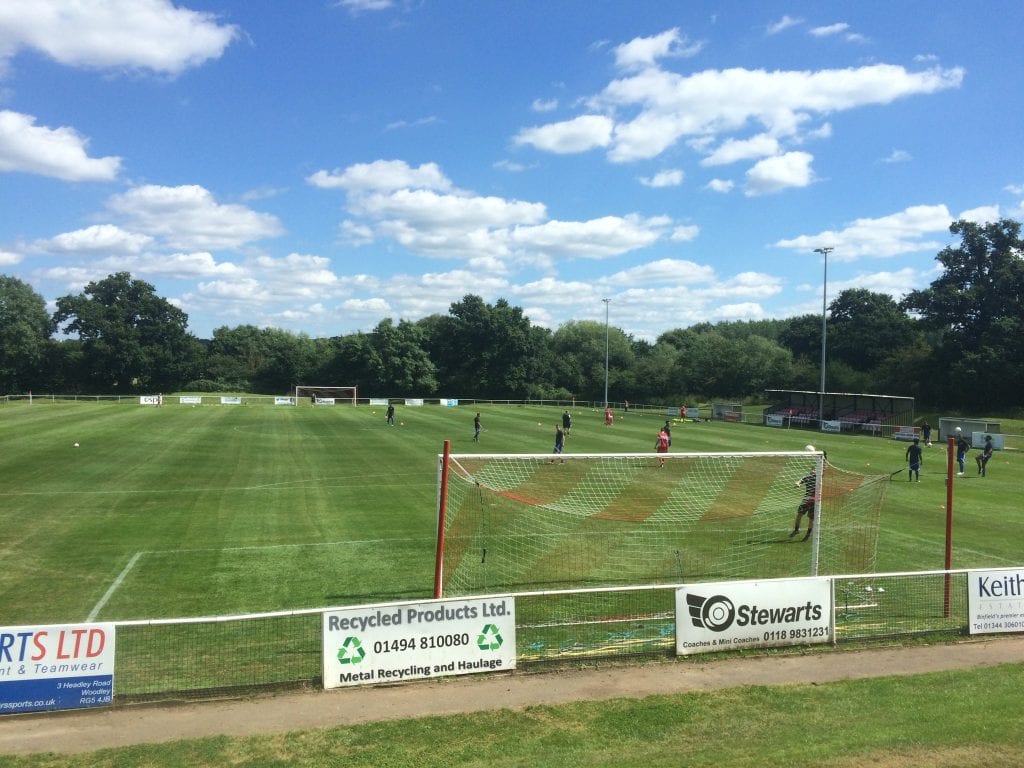 Binfield have secured an increased lease at Hill Farm Lane allowing them to apply for six figure funding from the Football Foundation and work starts in January.
The borough's of Bracknell Forest and Wokingham will very shortly be blessed with some of the best footballing and community facilities in the country.
More from #OakleyVOakley
Time meant I couldn't do as much as I wanted this time around, but watch out for a more thrilling encounter when the Oakley brothers and their respective clubs meet again in February.
An increase in local adult women's football clubs
Anecdotally looking at the respective league constitutions for the Southern Region Women's League and Thames Valley Counties League they appear to have contracted considerably in recent seasons.
That curve might just be about to reverse with the likes of Wokingham & Emmbrook bringing through a young women's side and Bracknell's ladies moving into the new facility at Larges Lane.
Hopefully the increased oppprtunities will result in increased participation – there is certainly no shortage of players.
Let me know your predictions for 2017 in the comments below, or tweet us @fibracknell