Bracknell Town Football Club announced on Monday morning the re-organised date for the re-opening of the re-furbished Larges Lane ground.
It's fair to say though that despite the date moving back to early December, the ground will be ready – albeit minus a ground grading inspection – for training this week as expected.
Last week the club shared some images on their facebook page of the new goals and dugouts arriving.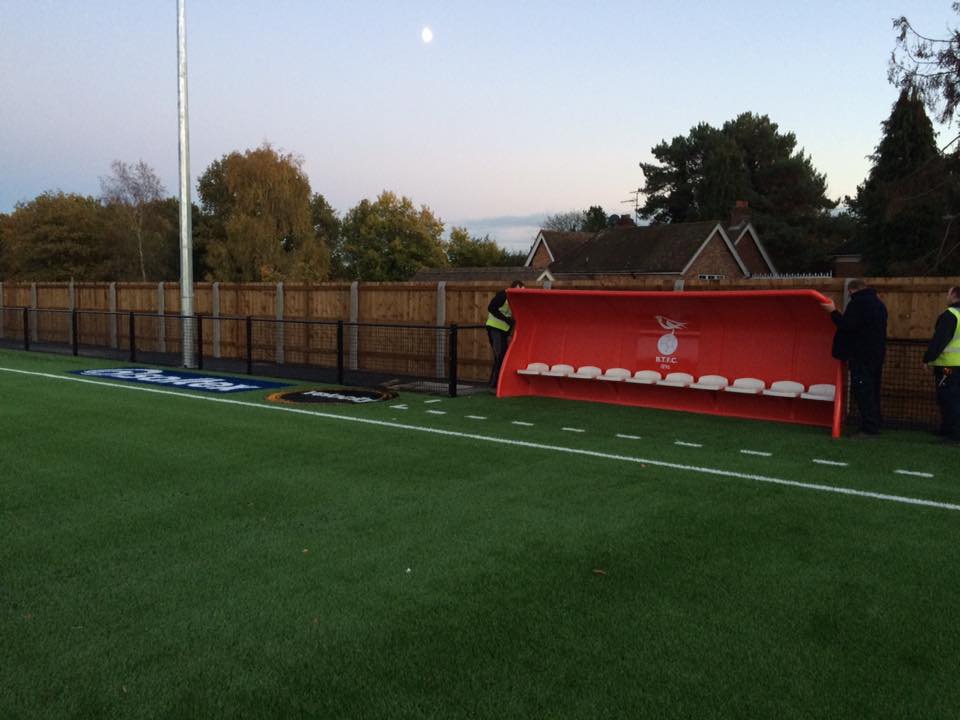 The 10 seater dugouts in bright red fit next to each other on the far side of the pitch and were brought in via a tractor.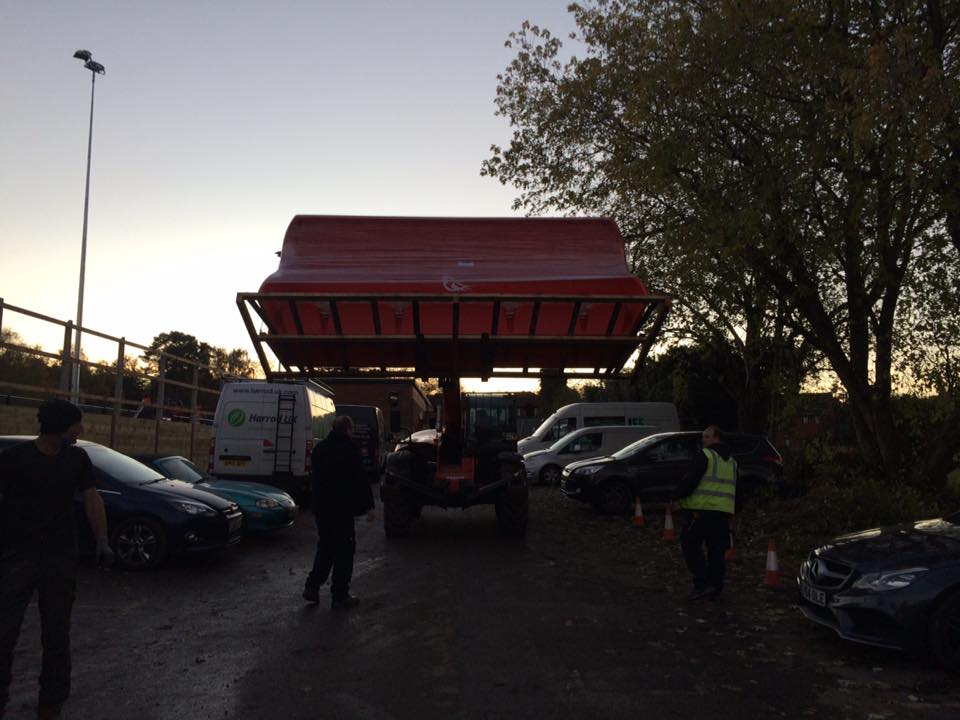 Both goals are also now ready to go, with club sharing the image below of the goal being installed in the Bradley End of the ground.
We talked a little bit about the type of goals being installed in our piece here.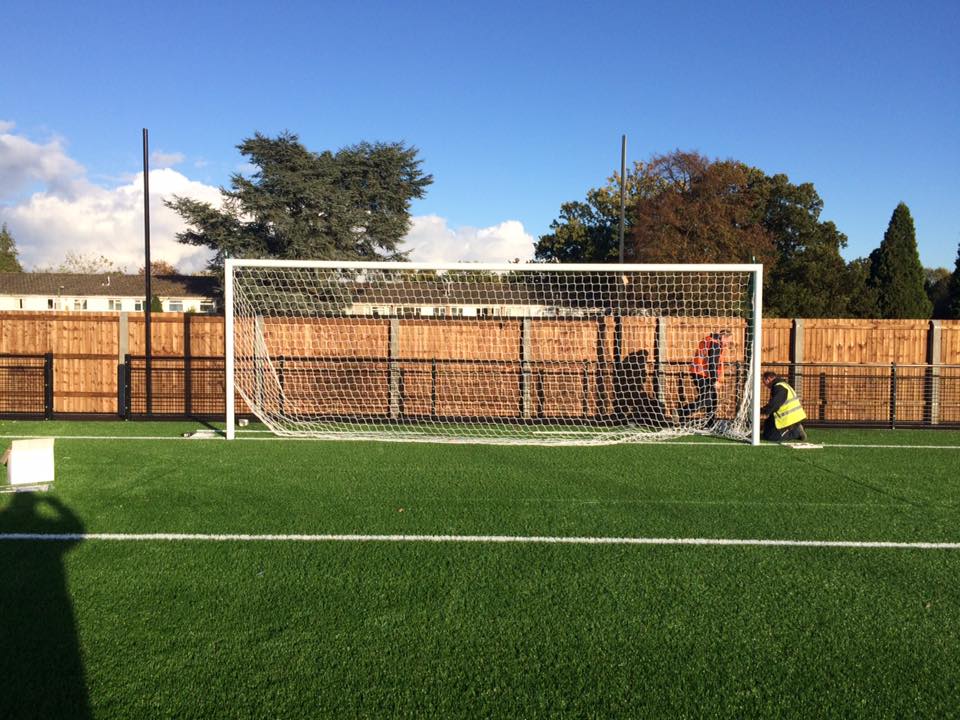 See all the latest Bracknell Town news on our dedicated page here or sign up for our new BTFC twitter feed and email newsletters.