On Saturday afternoon, we welcome Gloucestershire based Tuffley Rovers to Larges Lane for the first time in the Uhlsport Hellenic Premier League – or any competition for that matter.
As such, we thought we'd turn the spotlight a little on our new opponents who were promoted to the division in the summer along with West Country rivals Lydney Town and Longlevens AFC.
Looking to come along? Join our event and get all the latest news.
Who are they?
Tuffley Rovers – originally formed in 1929 with a club house in a former railway carriage – were fairly successful in the early years as part of the Stroud and Gloucestershire leagues.
They were Hellenic League members between 1991 and 2005 when they decided to withdraw and consolidate back in the Gloucestershire County League.
2015/16 though is their third back in the Hellenic, and after 6th and 2nd placed finishes in Division 1 West they were promoted back to the Premier Division.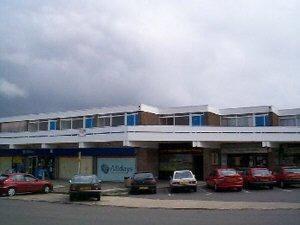 Where'd they come from?
Well Tuffley. A ward area a few miles from the centre of Gloucester. They may well feel at home with us – Wikipedia describing the area – "Areas such as The Homleigh Parade showing their age, having been built in the 60's and very much of the then popular concrete brutalist design."
Sound familiar?
Form
The all important question. How're they doing?
Well the current Uhlsport Hellenic Premier League table has them 15th of 20, five points ahead of us and two points clear of the relegation zone.
They say the table doesn't lie, but Rovers have had impressive wins at Highmoor-IBIS (3-0) and Milton United (3-1) in recent weeks, while they earned a point at Ascot United and all three at Wokingham & Emmbrook.
Pretty good going.
Star pupils
Rovers have two men in form in front of goal with Mark Ford and Brett James scoring 10 each in all competitions.
Ford is arguably the more prolific with 10 in 15, while James has 10 in 21 – and his have all been in the league.
Warren Mann has made the most appearances this season, but he's also picked up the most bookings with seven.
What to expect on the day?
Aside from a top burger at Larges Lane? Well that'd be goals this weekend we'd think.
Bracknell have (hopefully) turned a bit of a corner with two wins in a row of late and are bearing down on Abingdon United in the table. Rovers have scored seven in their last three games – that man Ford scoring three of them.
A light hearted look at our Hellenic Premier League opponents. Any opinions are of the author, not Bracknell Town Football Club.
Looking to come along? Join our event and get all the latest news.