Those of you who have followed the fortunes of Bracknell Town and Wokingham & Emmbrook over the last few decades will know that the Satsumas have had the edge over their Berkshire rivals for a number of years.
While Wokingham were pushing for a place from the Isthmian Premier (currently Ryman League) to the Football Conference during the 80s and early 90s, Bracknell were in and around the second and third divisions of the Isthmian at the same time.
Hellenic times
Bracknell were relegated to the Hellenic Premier League at the end of the 2009/10 season having conceded 187 goals – joining Wokingham who by that point had merged with Emmbrook Sports and won promotion into the Premier.
What followed was a series of intermittent derbies – the first of which was a 1-1 draw at Larges Lane with goals from Rob Yorke-Goldney (Bracknell) and Adam Cornell (Wokingham).
That was as good as it got for Bracknell. The following five competitive meetings were all victories for Wokingham – including a 2-1 Reading Senior Cup semi-final tie in 2014 on the way to a third successive final win.
Wokingham have won THREE league games during the 2015/16 season. You won't need to many guesses to figure out which side one of those victories was against.
However..
Could tonight's tie see Bracknell break that duck? It'd be a brave man who would bet against Mark Tallentire's side extending their nine game unbeaten run that has seen them score 20 times in their last five games.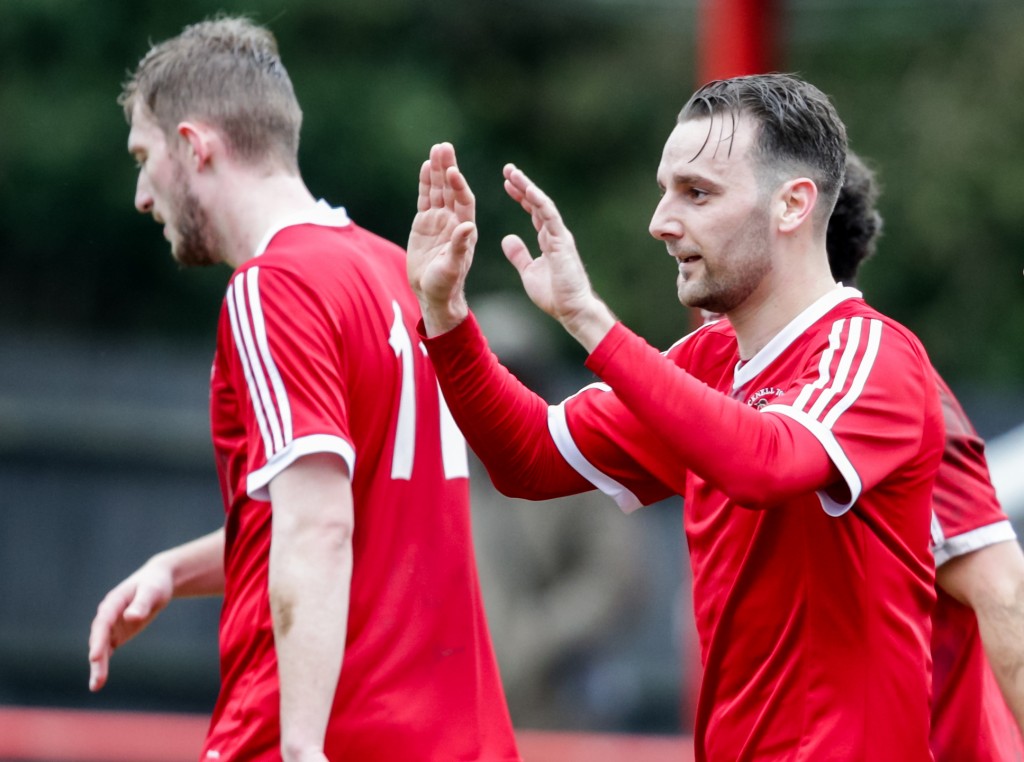 Cornell – pulling on the red of Bracknell tonight – has nine goals in nine games and the Robins have the added incentive of avoiding relegation, something that is mathematically impossible for Wokingham.
And if they don't do it tonight, there is always next Thursday's Bluefin Sports Supplementary Cup Quarter Final…
Photo credit: Top image is Sam Whiting and Alex Luis (orange) for Wokingham challenging Bracknell's Ben Knight. Credit: getreading.co.uk