The Bracknell Town & District Sunday League will remember one of its own on Friday evening at Sandhurst Town's Bottom Meadow in the Goals Cup.
The annual match between the Sunday Leagues two top scoring teams is the traditional curtain raiser to the season which kicks off on Sunday 11th September – and has been renamed to honour secretary David Scovell who sadly past away in July.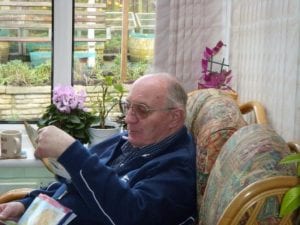 Mr. Scovell was secretary of the league for 30 years and was widely known amongst the Bracknell football community and was a dedicated supporter of grassroots football.
The fixture usually takes place at Bracknell Town's Larges Lane, but with the grounds redevelopment well underway league chairman Keith Thomas has arranged for the tie to be played at Sandhurst Town.
Speaking to FiB, Thomas said: "We're pleased to be able to name the cup in honour of our friend David who did so much for football in the town.
"The game should be a good one between the two highest scorers in the league and is a great opportunity for two of the lower ranked teams to take the spotlight."
The match itself
The match will take place between Division 3 champions Bracknell Saint-Germain and third placed Bracknell Royals.
BSG were the highest scorers in the leagues four divisions last season with 83 while Royals scored 81, one more than Bracknell Athletic who were the divisions runners up.
This coming season BSG will play in Division 2 after taking promotion while Royals will go again in Division 3.
How well do you know your Bracknell Sunday League grounds? Take our quiz here.
Main image: Sunningdale & Wentworth in the Sunday League Cup Final by Neil Graham.