Well we promised goals didn't we! Adam Cornell certainly didn't disappoint with his second four goal haul of the season as Bracknell Town beat neighbours Wokingham & Emmbrook 7-1.
The win, Bracknell's second over the Satsumas in a week sees the Robins into the semi-finals of the Bluefin Sports Supplementary Challenge Cup.
Whilst a big scoreline for the home side, Wokingham did have their chances and Elliott Rushforth scored a terrific equaliser after Bracknell had gone a goal up.
Read more: What you said about last nights Bracknell Town win..
Chances
Luke Scope and Josh Pearson both had great chances for the visitors, but it was Cornell who will take the plaudits scoring a hat-trick before the break.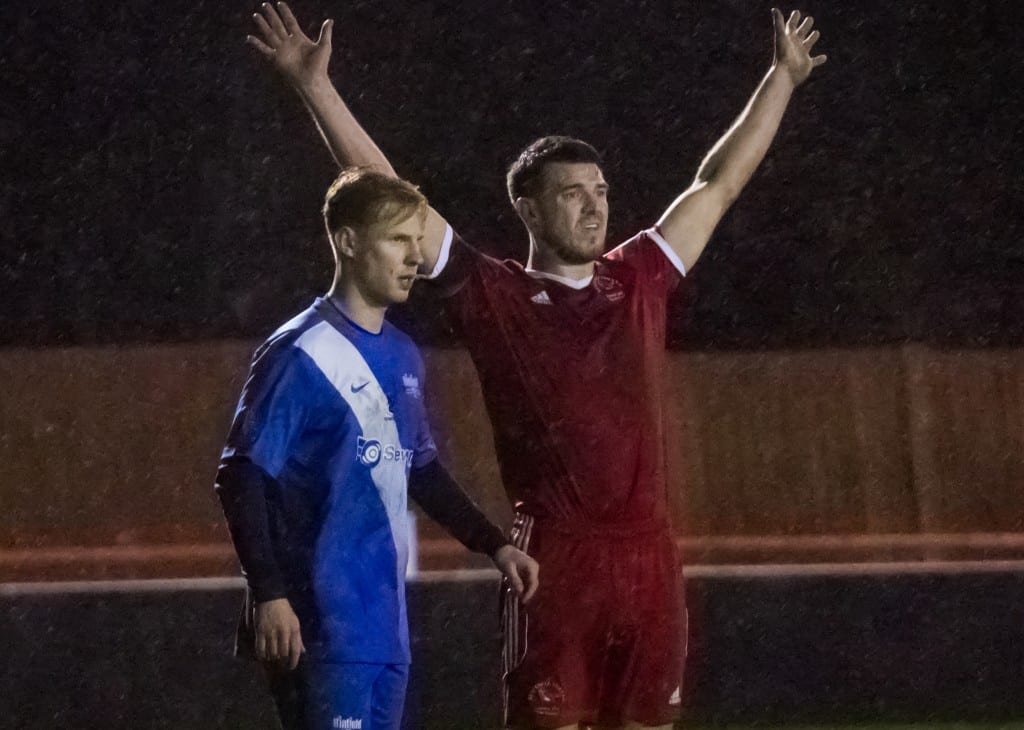 Bracknell captain Carl Davies weighed in with the Robins fourth before Cornell struck again and youngster Ben Poynter added a flourish with the sixth and seventh.
Golden boot
Cornell is now the clubs leading scorer after overtaking the departed Shane Cooper-Clark and his 17 goals.
Wokingham still have a Reading Senior Cup to defend and will undoubtedly put everything into winning the trophy for a fifth time in succession.