A defensive masterclass including an excellent performance from goalkeeper Lee Allen saw Ascot United pull off one of the shocks of the season as they defeated Bracknell Town 2-0 on Tuesday evening.
The Yellamen, who had not won a match, or kept a clean sheet since August 15th, scored two second half goals to no reply to win this local derby that both sides ended with ten men.
The pivotal period of the match occurred just before half-time when a high foot in the Ascot box saw the referee award a penalty. Unfortunately for the Robins and the usually ever-reliable Seb Bowerman, the penalty was struck too close to United keeper Allen who saved well. Before the crowd had time to catch breath the ball was hit long into the Bracknell half and Joe Gater fouled an Ascot forward and was shown a straight red card. Despite a frenzied couple of minutes it could have got worse for The Robins as Connor Henry struck the post for Ascot.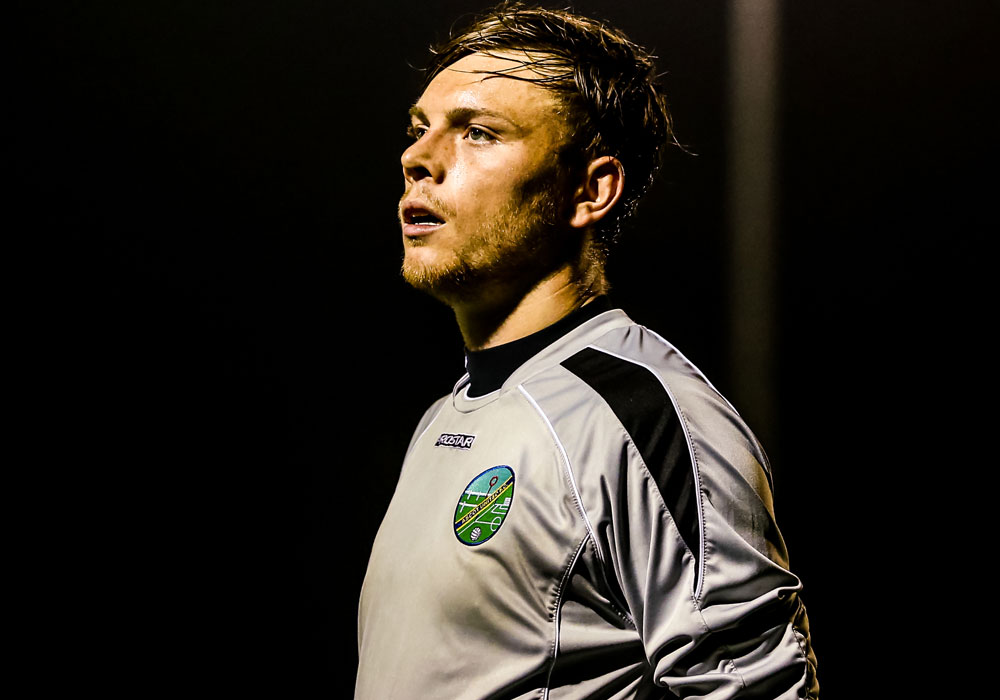 After the interval Bracknell with Adam Cornell playing up front on his own kept the pressure on Ascot's goal and had chances to take the lead. However, it was Ascot United who were to break the deadlock as with fifteen minutes to go debutant Cameron Gyeabour scored his first goal for the club. A few minutes later, and with Bracknell now frantically trying to work their way back into the game, Seb Bowerman suffered a late tackle from Ascot captain Rob Lazarczuk who was shown a red card for the foul.
With only minutes remaining and with both teams down to ten men, Bracknell pushed hard for an equaliser. However, it was Ascot United who were to score again and end Bracknell's hopes of picking up any points. Again it was Cameron Gyebour who struck at goal for Ascot and the ball squirmed over the line.
It was a night to remember for Ascot United who showed great character to come away with all three points after throwing away a three goal lead to Fairford only last Saturday. They now sit fourth from bottom of the Hellenic Premier Division and will be looking to improve the position next Saturday when they face another local rival at home – Woodley United.
Bracknell Town are likely to appoint a new manager in time for their game with Oxford City Nomads at Larges Lane on Saturday and will be looking for three points in order to re-ignite a stuttering season. They drop to fourth after Thatcham Town scored eight at Abingdon United.
Main image: Ascot United celebrate their win by Neil Graham.