Leanne Harkins, Caroline Paterson and Melanie Shepherd each claimed two award as Bracknell Town Ladies held their end of season presentation night at Bracknell Rugby Club on Friday evening writes Darrell Freeland.
With Bracknell Town's Larges Lane ground booked up in May for various cup finals, presentation days and tournaments, thanks to Lisa and Steve at the rugby club for hosting what was a great evening.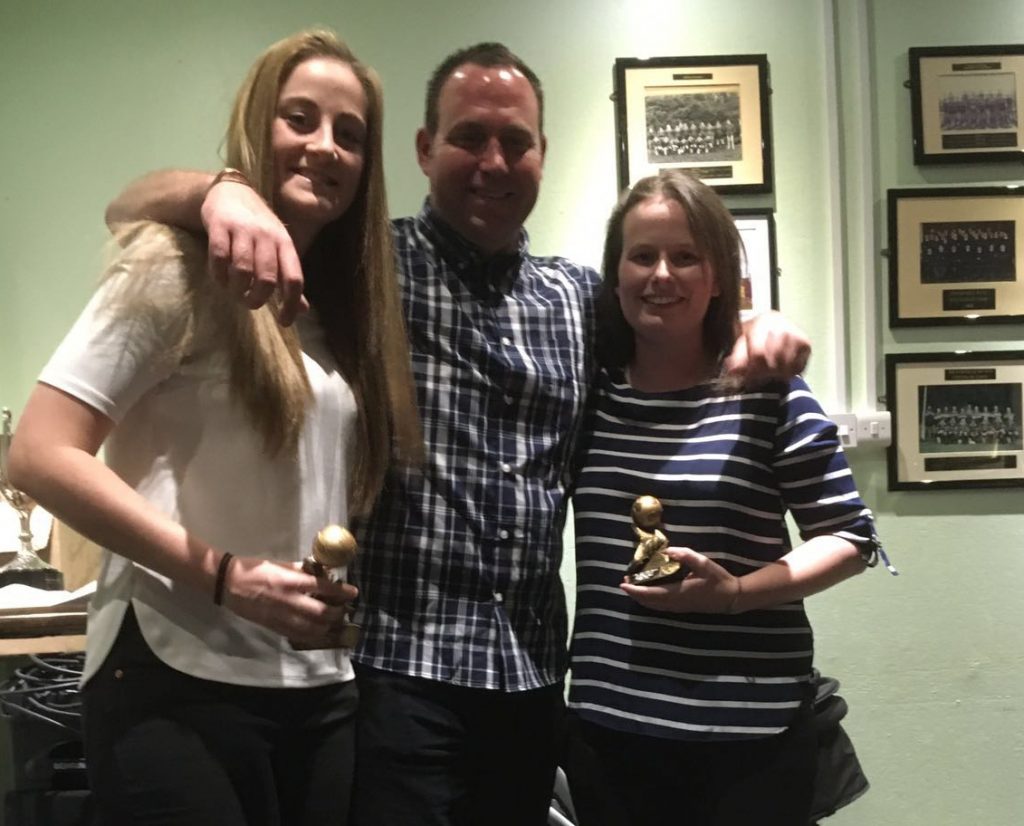 Paterson and Shepherd (pictured above) each took two of the first team awards with manager Sean Haynes naming Paterson his Manager's Player of the Year with Paterson also sharing the Golden Boot with Laura Wallman as the two finished deadlocked at the end of the season.
Shepherd claimed the respect of her peers winning the Players Player of the Year award whilst she was also named Most Improved Player of the Year for switching player positions and performing admirably all campaign.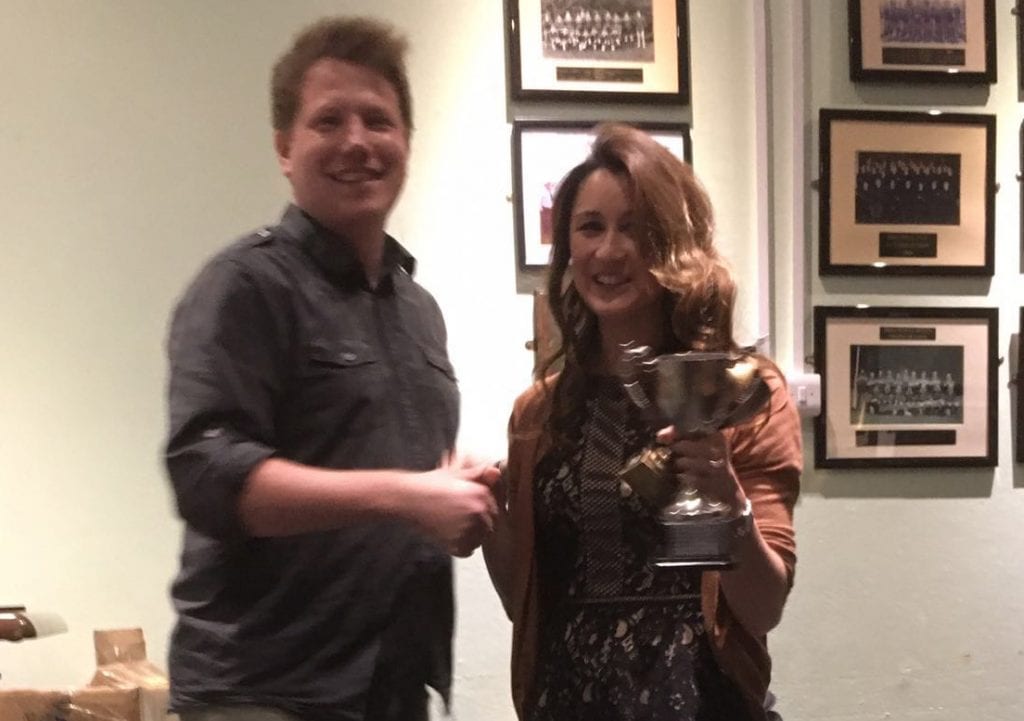 Samantha Tan was named Tom Canning's Manager's Player of the Year for the reserve side. Tan – primarily a striker – had played a multitude of positions for Canning who rewarded her with his vote.
Harkins took two awards winning the Players Player of the Year trophy and she also claimed the Most Improved Player of the Year award. A young full-back, Harkins too had played different positions and gave her all every week.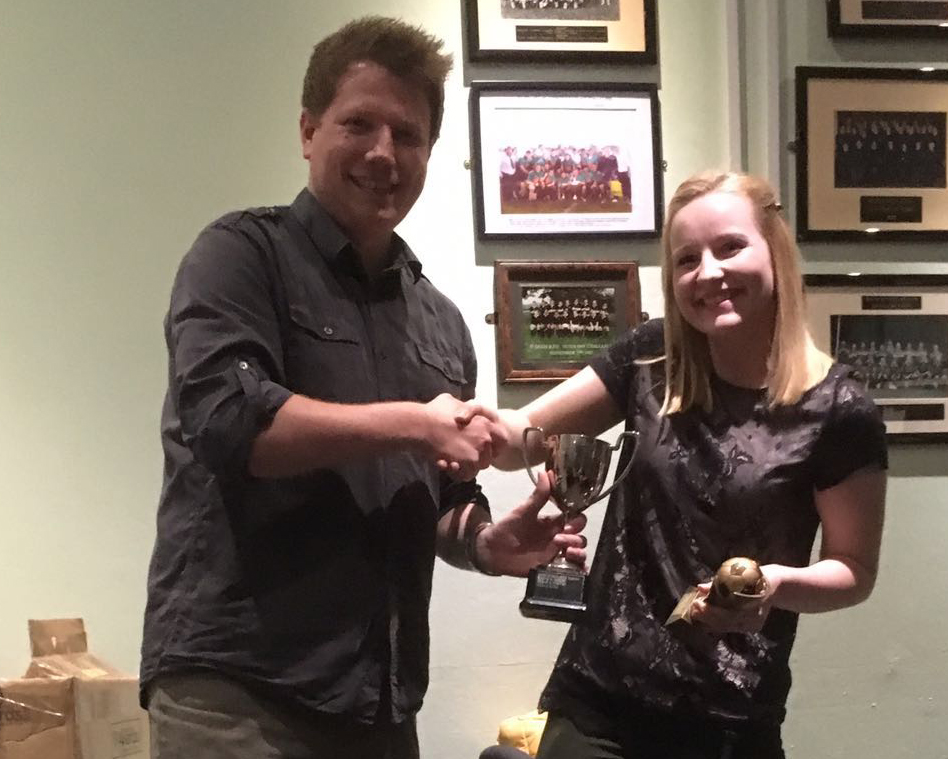 Zoe Pugh took home the reserve team Golden Boot. Despite not playing as regularly as others, Pugh seemed to find the net most times she played.
Reserve team captain Natalie White won the Eric Cox award for her services to the club throughout the year both on the football pitch and also for her work on the club committee.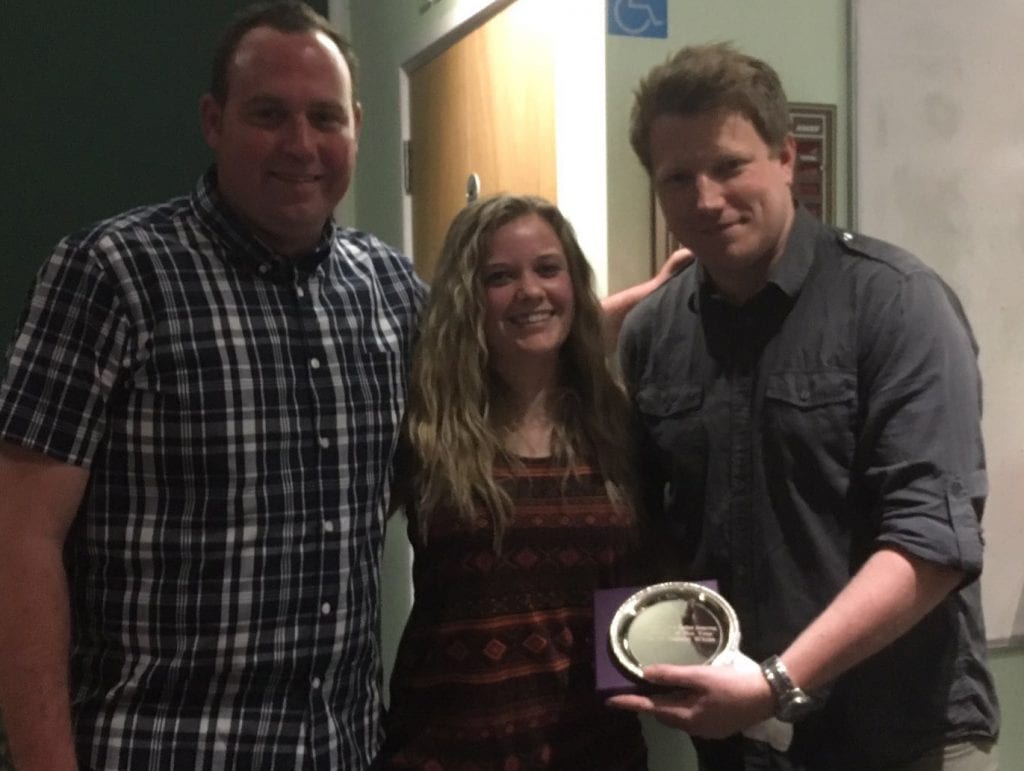 A final presentation saw managers Canning and Haynes presented with England football shirts as a thank you from both teams for their efforts during the season.
The winners in full:
First Team
Manager's Player of the Year 2015-16 Caroline Paterson
Players Player of the Year 2015-16 Melanie Shepherd
Golden Boot 2015-16 Caroline Paterson & Laura Wallman
Most Improved Player of the Year 2015-16 Melanie Shepherd
Reserve Team
Manager's Player of the Year 2015-16 Samantha Tan
Players Player of the Year 2015-16 Leanne Harkins
Golden Boot 2015-16 Zoe Pugh
Most Improved Player of the Year 2015-16 Leanne Harkins
Eric Cox Award for services to the club
Natalie White