Reading Women FC faced Chelsea at Adam's Park on Wednesday in their first (and indeed antepenultimate!) home game of the WSL1 Spring Series. Unfortunately it didn't go quite to plan, despite a pretty decent first half.
The Royals named an unchanged line up and formation from the team that suffered a 4-2 defeat away to Liverpool a few days before and again ended up conceeding 4. Their 3 new midweek signings Jade Moore, Jo Potter and Kirsty Linnett all found a place on the bench and all were to make their debuts in the second half.
Things started well with Reading beginning the game with lots of intensity and a positive approach. They were a decent match for their illustrious Chelsea opponents throughout a first half that was limited in terms of goal mouth action but generally pretty entertaining.
Chelsea did hammer the bar from a free kick early on but Reading could have had a penalty themselves after ten minutes as Lauren Bruton appeared to be bundled over in the box. However in a game where we had almost no decisions go for us the protests were waved away by the very high pitched referee. He later went on to book at least 10 Reading players, half the bench, a few of the crowd and 7 pigeons all for very minor offences.
Watch our photo slideshow by our man Neil Graham
Reading were making their tackles and tracking well and everyone looked like they knew their roles as some quality challenges were made to thwart the Chelsea attackers. Bachmann on the Chelsea wing looked most likely to cause us problems however, and she brought a decent save out of Mary Earps and a few good last-minute challenges for good measure.
The deadlock was finally broken by Karen Carney on 32 minutes when she headed home from a decent cross having found quite a bit of space in the box in a goal reminiscent of Rachel Furness' one against Bristol City!
Reading were still looking good after the goal and at half time the fans were thinking the second half would be equally competitive and that Reading could well get something out of the game.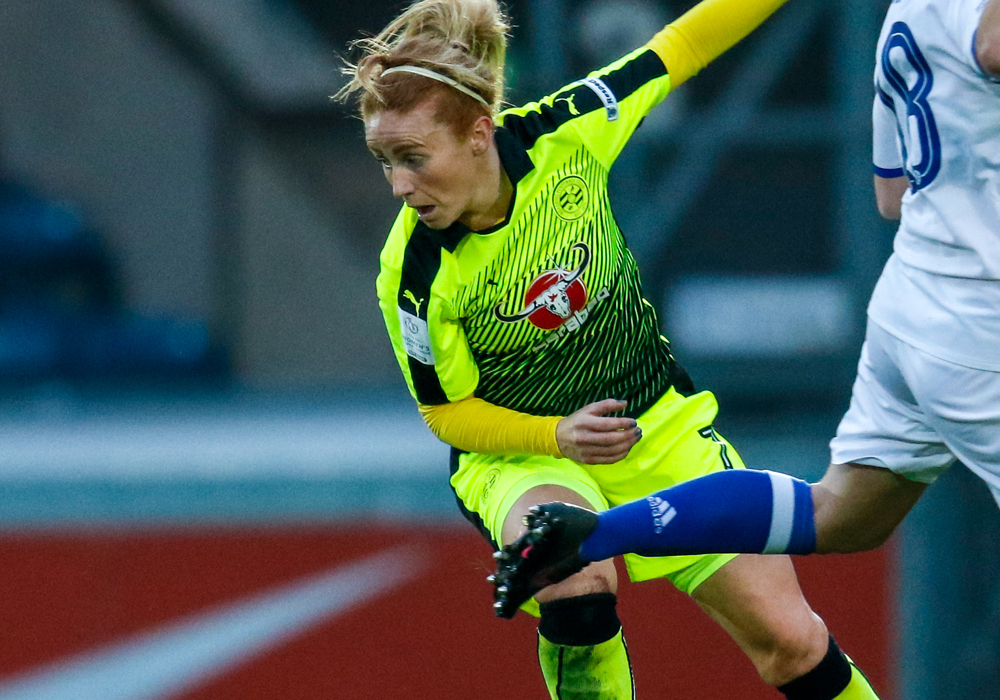 Kirsty Linnett made her debut at half time when she came on for Melissa Fletcher and she showed good movement and decent control when she came on. Jade Moore also appeared early on in the second half when she replaced Brooke Chaplen.
A very even and competitive game suddenly changed out of nowhere on the hour mark as Chelsea changed up a couple of gears and Reading went into reverse! First Carney brought a great save out of Earps when through on goal and then Anna Greene was left on her own as the impressive Bachmann ran at and around her before putting a ball across to Drew Spence who finished it with ease from close range to double the deficit.
Jo Potter replaced Harriet Scott shortly afterwards but what had been a really decent, exciting game died on its arse unfortunately from then on as Reading had no answers at all to Chelsea's array of wonders. The three at the back formation that had worked so well against Bristol wasn't equipped for the star-studded Chelsea attack and for about 20 minutes every attack looked like leading to a goal.
The next goal came when we failed to clear the ball effectively and it ended up at the feet of Ji So-Yun. With her first touch of the game she slotted home with ease to make it 3.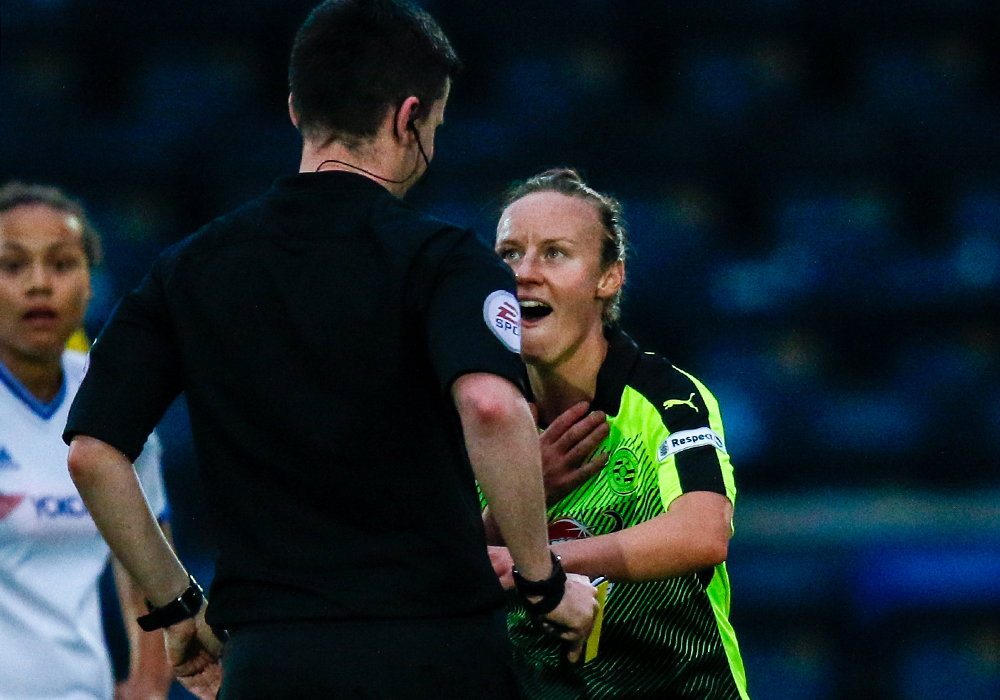 To rub salt into the wounds Gemma Davison came on for the last 20 minutes and exploited the space between the back 3 and wing backs to whip in cross after cross. Chelsea could have had 6 but as it was Hannah Blundell closed the scoring with a tidy finish on 81 minutes to make it 4.
Reading hadn't given up by any stretch of the imagination and were working hard but Chelsea were just soooooo impressive in the second half. We could have grabbed a consolation towards the end but after a lengthy goal mouth scramble the ball was deemed not to have crossed the line and was finally hacked away.
It ended 4-0 to Chelsea and they fully deserved it unfortunately. We can probably put it down to a few things, but our current formation definitely didn't make life easy. It worked well against Bristol but we've conceded 8 in 2 games since that so it doesn't seem to work that well yet against teams with quality wingers and decent movement.
Bringing 3 brand new players into a fairly settled team was also a big ask in the second half. All 3 are top quality but they will naturally take a while to settle in and to get their full match sharpness back.
This season is a learning curve though and a chance to try out new things without the fear of relegation looming. We still looked decent going forwards but the defensive set up will need some work against the better sides possibly.
Talking of 'better sides' we now face champions Manchester City at Adam's Park this coming Sunday so things won't get any easier! Hopefully with a few formation tweaks and a few more days for our newbies to settle in we will give a decent account of ourselves in our penultimate home game. Maybe we'll even grab our first ever home WSL1 victory if everything goes to plan – it's definitely not impossible if we get the setup right and everyone is on form!
Whatever happens goals are pretty much guaranteed so it's well worth popping along to see what happens! Unless you're on holiday in Cyprus of course…